Vj's/dj's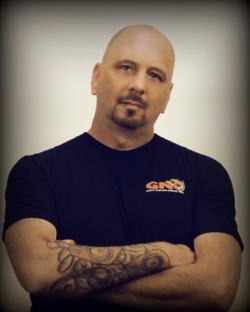 DJ/VJ Gary Nolan
Wednesdays thru Sundays
Main Bar
Gary started his own mobile DJ service in the Miami/Fort Lauderdale area when he was 18. Gary has also been the Morning Show Host and Program Director of several great stations across the country. After years of 3:00 AM wake-up calls and working in a studio, Gary decided to return to what he is the most passionate about, playing for a crowd that he can actually see.
His years of mixing and editing music videos have allowed him to do what he truly enjoys, and today his videos are played in popular dance clubs all over the world. Gary has also had the privilege to work with some of the top artists in the music industry.
Gary has enjoyed his travels and was a resident VJ/DJ at such great clubs as the Bourbon Pub/Parade in New Orleans, Cathode Ray Club, Bill's Filling Station & The Manor in Fort Lauderdale, Aqua & the Blu Room in Key West. Other venues include Backstreet, Friends, Park Place, Visions, the Saint, Dudes, Boardwalk and Boom to name a few.
Gary was brought down to Key West from Miami in 1997 and he left for New Orleans in 2005. After Hurricane Katrina he returned to Fort Lauderdale for almost 5 years. Gary then decided he wanted to take a break from the hustle and bustle of the big city and returned to Key West as our resident VJ/DJ at the Bourbon St. Pub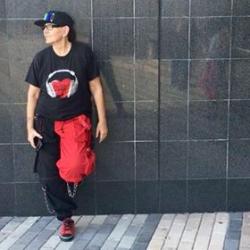 DJ RUDE GIRL
Friday Nights Bourbon Tea 5-8PM
GARDEN & POOL BAR
DJ Rude Girl, or "Rudey" to all her friends, grew up loving music and being glued to the radio & with a neighborhood buddy, built her first radio station at age 8 with a 3 block broadcasting radius!
Later she parlayed these passions into being a music superstore assistant manager and ventured for her first time into DJ'ing gigs in her teenage years!
Rudey moved to the Florida Keys and brought her enthusiasm to radio station WEOW 92/7, where she has anchored the morning show for over two decades.
She has spun sets at Copa, Havana Docks, Saloon One, Epoch, Rick's Upstairs to mention a few and was a resident DJ at Tea Dance at Atlantic Shores for over ten years.
Currently Rudey is the resident Sunday DJ at La Te Da, and is proud and happy to be back at Bourbon St. Pub / New Orleans House Garden Bar every Friday from 5-8 — come dance with your Rude Girl!!!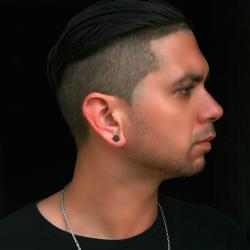 DJ KYD
Tuesday Nights
MAIN BAR
Angel Raigoza, has been DJing in Key West and around the world for over a decade under the name DJ Kyd. He got his start on the island as the youngest DJ to play in nightclubs and some of the biggest parties in town. After traveling the world with Carnival Cruise Lines and working with Atlantis and Drag Star of the Sea Cruises featuring popular queens from RuPauls Drag Race, he has come back home to bring his Djing talents back to the island. His style of bending genres has allow him to work with popular Hip Hop and Dance names such as Uncle Luke, DJ Laz, Stevie B, Robbie Rivera, Patrick M and David Tort. With a unique ability to blend old and new DJ Kyd keeps a dance floor grooving.