DRAG RACES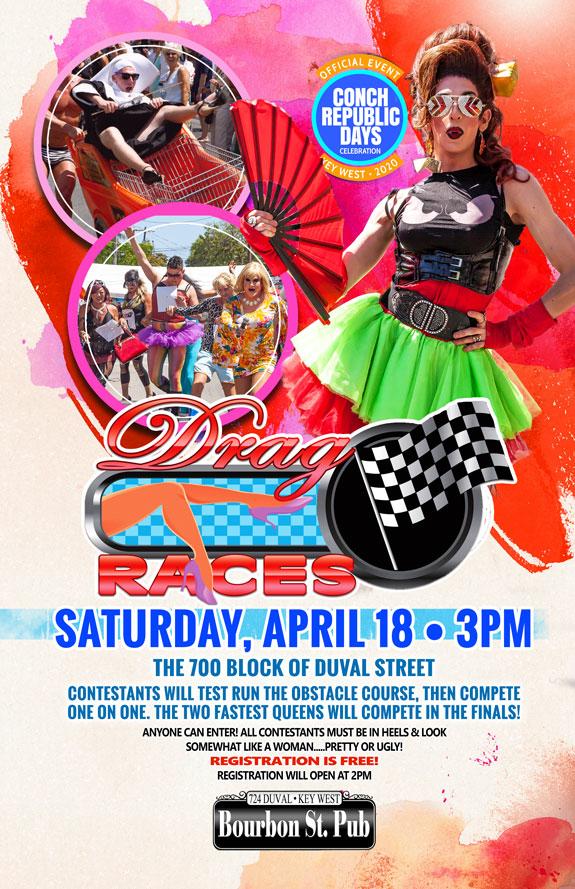 Date:
Apr 18, 2020 3:00 pm - 5:00 pm
Location:
724 Duval Street, Key West Florida 33040

OFFICIAL EVENT OF THE
CONCH REPUBLIC DAYS
CELEBRATION

SATURDAY, APRIL 18 • 3PM

THE 700 BLOCK OF DUVAL STREET
PARTICIPANTS WILL TEST RUN THE COURSE, THEN COMPETE ONE ON ONE. THE TWO FASTEST QUEENS WILL COMPETE IN THE FINALS FOR THE TROPHY!

ANYONE CAN ENTER!
MUST BE DRESSED LIKE A WOMAN AND WEARING HEELS!
REGISTRATION IS FREE!
REGISTER SAME DAY AS RACE!